前言:最近项目需要切换到iOS平台做一些提交审核和支付对接相关的工作,上一篇刚分享了最新的iOS10提交审核的一些坑,这篇分享一些内购相关的流程。
Unity iOS内购
思路:
Unity调用iOS内购代码实现
效果图:


重要提示:
测试一定要用沙盒账号,否则无效!
流程
这里就不重复写了,直接上截图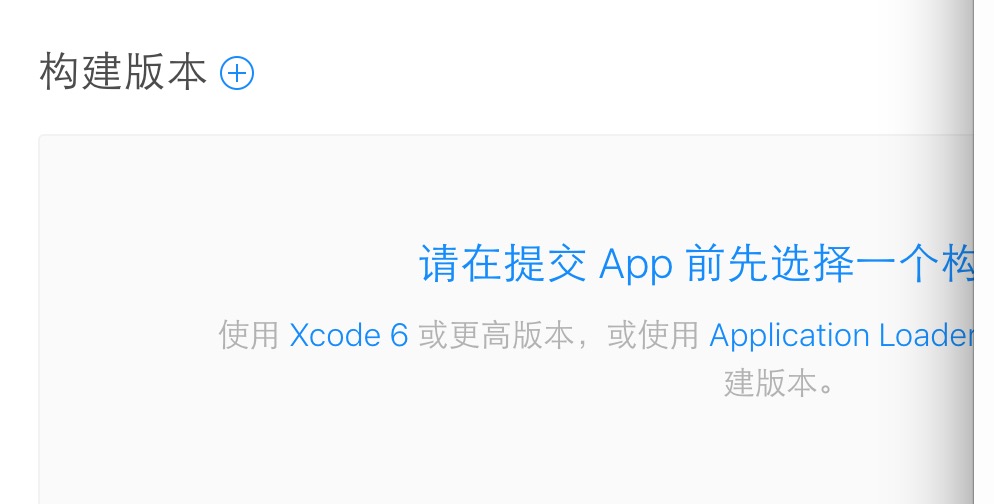 OC代码:
IAPInterface(主要是实现Unity跟OC的IAP代码的一个交互作用,等于是一个中间桥梁)
1




2




3




4




5




#import <Foundation/Foundation.h>





@interface IAPInterface : NSObject





@end



1




2




3




4




5




6




7




8




9




10




11




12




13




14




15




16




17




18




19




20




21




22




23




24




25




26




27




28




29




30




31




32




33




34




35




36




37




38




39




40




41




42




43




44




45




46




47




48




49




50




51




#import "IAPInterface.h"




#import "IAPManager.h"





@implementation IAPInterface





void TestMsg(){




    NSLog(@"Msg received");





}





void TestSendString(void *p){




    NSString *list = [NSString stringWithUTF8String:p];




    NSArray *listItems = [list componentsSeparatedByString:@"\t"];




    




    for (int i =0; i<listItems.count; i++) {




        NSLog(@"msg %d : %@",i,listItems[i]);




    }




    




}





void TestGetString(){




    NSArray *test = [NSArray arrayWithObjects:@"t1",@"t2",@"t3", nil];




    NSString *join = [test componentsJoinedByString:@"\n"];




    




    




    UnitySendMessage("Main", "IOSToU", [join UTF8String]);




}





IAPManager *iapManager = nil;





void InitIAPManager(){




    iapManager = [[IAPManager alloc] init];




    [iapManager attachObserver];




    




}





bool IsProductAvailable(){




    return [iapManager CanMakePayment];




}





void RequstProductInfo(void *p){




    NSString *list = [NSString stringWithUTF8String:p];




    NSLog(@"productKey:%@",list);




    [iapManager requestProductData:list];




}





void BuyProduct(void *p){




    [iapManager buyRequest:[NSString stringWithUTF8String:p]];




}





@end



IAPManager(真真的iOS的购买功能)
1




2




3




4




5




6




7




8




9




10




11




12




13




14




#import <Foundation/Foundation.h>




#import <StoreKit/StoreKit.h>





@interface IAPManager : NSObject<SKProductsRequestDelegate, SKPaymentTransactionObserver>{




    SKProduct *proUpgradeProduct;




    SKProductsRequest *productsRequest;




}





-(void)attachObserver;




-(BOOL)CanMakePayment;




-(void)requestProductData:(NSString *)productIdentifiers;




-(void)buyRequest:(NSString *)productIdentifier;





@end



1




2




3




4




5




6




7




8




9




10




11




12




13




14




15




16




17




18




19




20




21




22




23




24




25




26




27




28




29




30




31




32




33




34




35




36




37




38




39




40




41




42




43




44




45




46




47




48




49




50




51




52




53




54




55




56




57




58




59




60




61




62




63




64




65




66




67




68




69




70




71




72




73




74




75




76




77




78




79




80




81




82




83




84




85




86




87




88




89




90




91




92




93




94




95




96




97




98




99




100




101




102




103




104




105




106




107




108




109




110




111




112




113




114




115




116




117




118




119




120




121




122




123




124




125




126




127




#import "IAPManager.h"





@implementation IAPManager





-(void) attachObserver{




    NSLog(@"AttachObserver");




    [[SKPaymentQueue defaultQueue] addTransactionObserver:self];




}





-(BOOL) CanMakePayment{




    return [SKPaymentQueue canMakePayments];




}





-(void) requestProductData:(NSString *)productIdentifiers{




    NSArray *idArray = [productIdentifiers componentsSeparatedByString:@"\t"];




    NSSet *idSet = [NSSet setWithArray:idArray];




    [self sendRequest:idSet];




}





-(void)sendRequest:(NSSet *)idSet{




    SKProductsRequest *request = [[SKProductsRequest alloc] initWithProductIdentifiers:idSet];




    request.delegate = self;




    [request start];




}





-(void)productsRequest:(SKProductsRequest *)request didReceiveResponse:(SKProductsResponse *)response{




    NSArray *products = response.products;




    




    for (SKProduct *p in products) {




        UnitySendMessage("Main", "ShowProductList", [[self productInfo:p] UTF8String]);




    }




    




    for(NSString *invalidProductId in response.invalidProductIdentifiers){




        NSLog(@"Invalid product id:%@",invalidProductId);




    }




    




    [request autorelease];




}





-(void)buyRequest:(NSString *)productIdentifier{




    SKPayment *payment = [SKPayment paymentWithProductIdentifier:productIdentifier];




    [[SKPaymentQueue defaultQueue] addPayment:payment];




}





-(NSString *)productInfo:(SKProduct *)product{




    NSArray *info = [NSArray arrayWithObjects:product.localizedTitle,product.localizedDescription,product.price,product.productIdentifier, nil];




    




    return [info componentsJoinedByString:@"\t"];




}





-(NSString *)transactionInfo:(SKPaymentTransaction *)transaction{




    




    return [self encode:(uint8_t *)transaction.transactionReceipt.bytes length:transaction.transactionReceipt.length];




    




    //return [[NSString alloc] initWithData:transaction.transactionReceipt encoding:NSASCIIStringEncoding];




}





-(NSString *)encode:(const uint8_t *)input length:(NSInteger) length{




    static char table[] = "ABCDEFGHIJKLMNOPQRSTUVWXYZabcdefghijklmnopqrstuvwxyz0123456789+/=";




    




    NSMutableData *data = [NSMutableData dataWithLength:((length+2)/3)*4];




    uint8_t *output = (uint8_t *)data.mutableBytes;




    




    for(NSInteger i=0; i<length; i+=3){




        NSInteger value = 0;




        for (NSInteger j= i; j<(i+3); j++) {




            value<<=8;




            




            if(j<length){




                value |=(0xff & input[j]);




            }




        }




        




        NSInteger index = (i/3)*4;




        output[index + 0] = table[(value>>18) & 0x3f];




        output[index + 1] = table[(value>>12) & 0x3f];




        output[index + 2] = (i+1)<length ? table[(value>>6) & 0x3f] : '=';




        output[index + 3] = (i+2)<length ? table[(value>>0) & 0x3f] : '=';




    }




    




    return [[NSString alloc] initWithData:data encoding:NSASCIIStringEncoding];




}





-(void) provideContent:(SKPaymentTransaction *)transaction{




    UnitySendMessage("Main", "ProvideContent", [[self transactionInfo:transaction] UTF8String]);




}





-(void)paymentQueue:(SKPaymentQueue *)queue updatedTransactions:(NSArray *)transactions{




    for (SKPaymentTransaction *transaction in transactions) {




        switch (transaction.transactionState) {




            case SKPaymentTransactionStatePurchased:




                [self completeTransaction:transaction];




                break;




            case SKPaymentTransactionStateFailed:




                [self failedTransaction:transaction];




                break;




            case SKPaymentTransactionStateRestored:




                [self restoreTransaction:transaction];




                break;




            default:




                break;




        }




    }




}





-(void) completeTransaction:(SKPaymentTransaction *)transaction{




    NSLog(@"Comblete transaction : %@",transaction.transactionIdentifier);




    [self provideContent:transaction];




    [[SKPaymentQueue defaultQueue] finishTransaction:transaction];




}





-(void) failedTransaction:(SKPaymentTransaction *)transaction{




    NSLog(@"Failed transaction : %@",transaction.transactionIdentifier);




    




    if (transaction.error.code != SKErrorPaymentCancelled) {




        NSLog(@"!Cancelled");




    }




    [[SKPaymentQueue defaultQueue] finishTransaction:transaction];




}





-(void) restoreTransaction:(SKPaymentTransaction *)transaction{




    NSLog(@"Restore transaction : %@",transaction.transactionIdentifier);




    [[SKPaymentQueue defaultQueue] finishTransaction:transaction];




}






@end



Unity中调用的C#代码
1




2




3




4




5




6




7




8




9




10




11




12




13




14




15




16




17




18




19




20




21




22




23




24




25




26




27




28




29




30




31




32




33




34




35




36




37




38




39




40




41




42




43




44




45




46




47




48




49




50




51




52




53




54




55




56




57




58




59




60




61




62




63




64




65




66




67




68




69




70




71




72




73




74




75




76




77




78




79




80




81




using UnityEngine;




using System.Collections;




using System.Collections.Generic;




using System.Runtime.InteropServices;





public class IAPExample : MonoBehaviour {




	




	public List<string> productInfo = new List<string>();




	




	[DllImport("__Internal")]




	private static extern void TestMsg();//测试信息发送




	




	[DllImport("__Internal")]




	private static extern void TestSendString(string s);//测试发送字符串




	




	[DllImport("__Internal")]




	private static extern void TestGetString();//测试接收字符串




	




	[DllImport("__Internal")]




	private static extern void InitIAPManager();//初始化




	




	[DllImport("__Internal")]




	private static extern bool IsProductAvailable();//判断是否可以购买




	




	[DllImport("__Internal")]




	private static extern void RequstProductInfo(string s);//获取商品信息




	




	[DllImport("__Internal")]




	private static extern void BuyProduct(string s);//购买商品




	




	//测试从xcode接收到的字符串




	void IOSToU(string s){




		Debug.Log ("[MsgFrom ios]"+s);




	}




	




	//获取product列表




	void ShowProductList(string s){




		productInfo.Add (s);




	}




	bool back = false;




	//获取商品回执




	void ProvideContent(string s){




		Debug.Log ("[MsgFrom ios]proivideContent : "+s);




		back = true;




	}




	




	




	// Use this for initialization




	void Start () {




		InitIAPManager();




	}




	




	void OnGUI(){




		




		if(Btn ("GetProducts")){




			if(!IsProductAvailable())




				throw new System.Exception("IAP not enabled");




			productInfo = new List<string>();




			RequstProductInfo("com.aladdin.fishpocker1\tcom.aladdin.fishpocker2");




		}




		




		GUILayout.Space(40);





		if (back)




			GUI.Label (new Rect (10, 150, 100, 100), "Message back");





		for(int i=0; i<productInfo.Count; i++){




			if(GUILayout.Button (productInfo[i],GUILayout.Height (100), GUILayout.MinWidth (200))){




				string[] cell = productInfo[i].Split('\t');




				Debug.Log ("[Buy]"+cell[cell.Length-1]);




				BuyProduct(cell[cell.Length-1]);




				GUI.Label(new Rect (10, 10, 100, 200), string.Format("[Buy]{0}" ,cell[cell.Length-1]));




			}  




		}




	}




	




	bool Btn(string msg){




		GUILayout.Space (100);




		return 	GUILayout.Button (msg,GUILayout.Width (200),GUILayout.Height(100));




	}




}



---
欢迎关注我的围脖
==================== 迂者 丁小未 CSDN博客专栏=================
MyBlog:http://dingxiaowei.cn MyQQ:1213250243
Unity QQ群:375151422
====================== 相互学习,共同进步 ===================
---
iOS 内购验证
如果我们不做任何处理的话,越狱机是可以直接绕过支付验证直接获得结果的,这样对于我们辛辛苦苦的开发者来说简直噩耗,所以我们有必要了解一下内购验证相关的知识,以及知道如何去预防这样的事情。
校验文章
http://www.cnblogs.com/zhaoqingqing/p/4597794.html
相关资料
本地验证:
优点:
缺点:
链接:
服务器验证:
优点:
server-side verification over SSL is the most reliable way to determine the authenticity of purchasing records
缺点:
需要部署服务器,服务器和 App 之间的数据交换可能更容易被破解
链接:
双重验证:
先本地验证一次,后服务器再验证一次(感觉没必要)
其他:
常见的破解方法:
总的来说:
服务器验证更适合有自己账号系统的 App,直接可以对 IAP 破解免疫,否则一样很简单就被破解
本地验证使用下面的方法来增强验证

Check that the SSL certificate used to connect to the App Store server is an EV certificate.
Check that the information returned from validation matches the information in the SKPayment object.
Check that the receipt has a valid signature.
Check that new transactions have a unique transaction ID.
unity交流群